Diversity News is the e-newsletter for the Multicultural HIV and Hepatitis Service. Published twice-yearly, Diversity News is an excellent way to keep up-to-date with current issues in HIV, hepatitis B and hepatitis C among culturally and linguistically diverse communities.
The feature article from our latest issue (May 2017) is below.
Feature Article 
PrEP and priority populations
 
One year ago the EPIC NSW pre-exposure prophylaxis (PrEP) trial commenced, where people at high risk of exposure to HIV take antiretroviral medications to prevent infection. The trial will help determine how to maximise the impact of PrEP at a population level. Accurately targeting and rapidly enrolling participants has been crucial to the trial's effectiveness and enrolments have extended well beyond initial expectations.

In 2016, almost half of new HIV diagnoses in NSW were in people born overseas, reported in the NSW HIV Strategy 2016-2020 Data Report. Of the PrEP trial participants enrolled in 2016 who completed a behaviour questionnaire, 37% were born overseas, according to the same data report. A proactive approach by public health providers has played a crucial role in the uptake of PrEP among priority populations, including people from culturally and linguistically diverse (CALD) backgrounds, and research has recommended that this type of culturally specific work continues.

Barriers to healthcare are typically higher for people from CALD backgrounds who may face varying levels of HIV knowledge, support or stigma within their communities, and who may be wary or unable to negotiate the complexity of the health system. If a person is unfamiliar with the health system and lacks confidence in talking about HIV, they are less likely to know about the PrEP trial and less likely to ask a healthcare provider about enrolment. Anecdotally, healthcare professionals say that word-of-mouth has been a key driver in the rapid enrolment of participants in the PrEP trial.

In Australia, we are uniquely positioned to learn from the implementation of PrEP in countries such as the US and UK. Research on PrEP for African migrants in Europe has recognised that distribution of PrEP is further reinforcing health disparities among culturally diverse groups (1). In the United States, clinicians and community workers are concerned that HIV prevention methods are widening already significant racial disparities in infection rates (2). Similar disparities have been found in two recent NSW surveys. In January ACON reported that Asian men who have sex with men are underrepresented in the current NSW PrEP trial (3). A survey by the Kirby Institute released in May found significant gaps among NSW CALD communities in relation to HIV knowledge (4).

All of these surveys recommend culturally specific health promotion programs, developed in collaboration with priority communities. Public health providers in NSW have taken this proactive approach. MHAHS has partnered with ACON to produce a PrEP participants' information booklet, wallet cards and a low literacy resource in plain English and 7 priority languages: Arabic, Chinese, Indonesian, Portuguese, Spanish, Thai and Vietnamese. Dating app Grindr has also been used to broadcast messages about PrEP in 4 languages. Further proactive action can be taken by building capacity among healthcare providers, continued collaboration between HIV services and multicultural health services with community groups, and culture and gender-specific programs involving the communities themselves.
To find factsheets on PrEP in 7 languages as well as plain English, visit this page on our website 
1) PrEP for African Migrants in Europe? The Lancet, vol 3, Nov 2016
2) PrEP, a Dream Deferred, Poz Magazine, 9 January 2017
3) DISCUSSION PAPER - Effective HIV prevention and health promotion among Asian gay and homosexually active men in New South Wales, ACON, January 2017
4) HIV Knowledge, Risk Behaviour and Testing: A community survey in people from CALD backgrounds in NSW, Kirby Institute, UNSW, 2016.
Features from our previous editions 
December 2016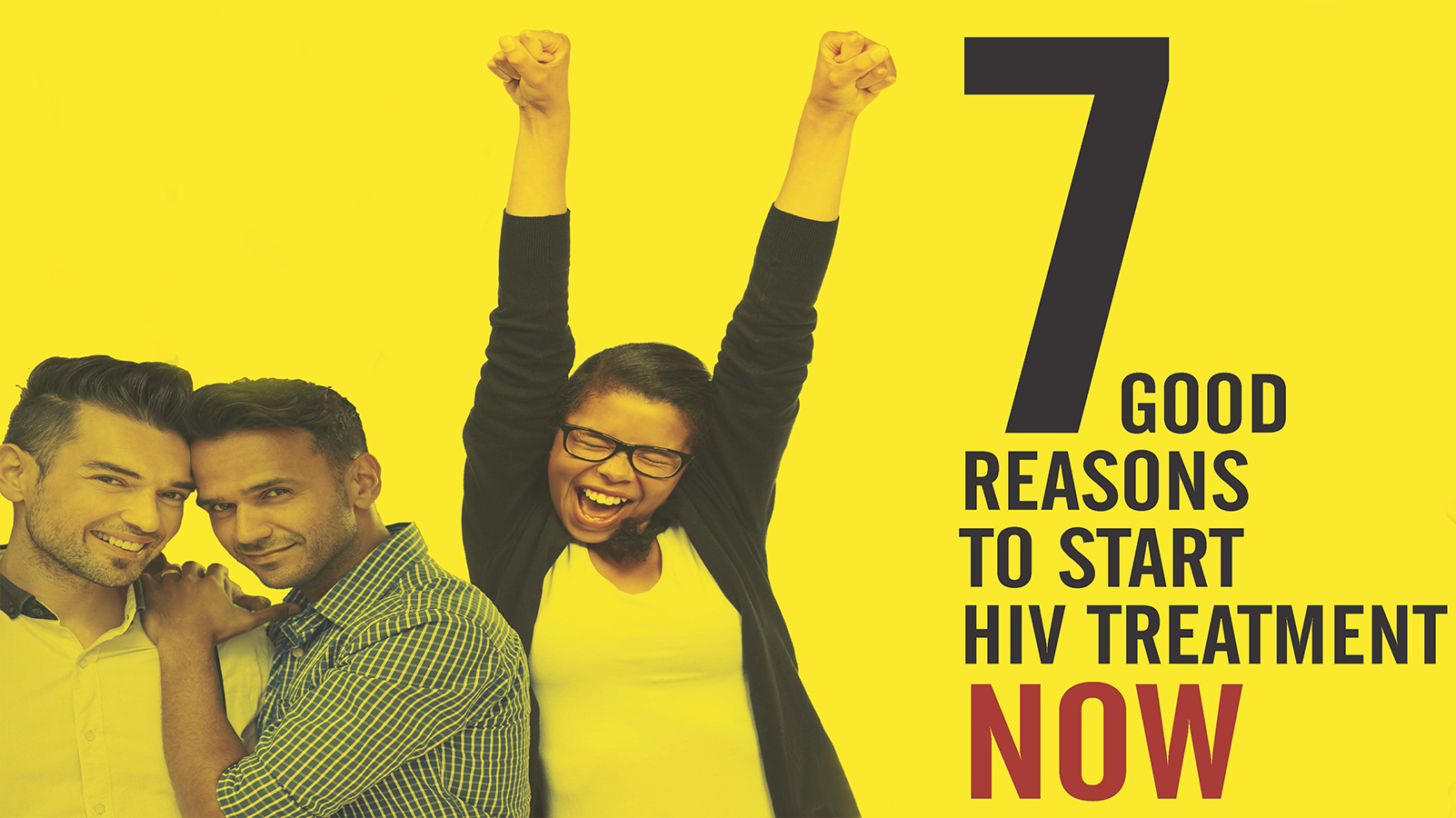 New Innovative Online Resource – 7 Good Reasons to Start HIV Treatment NOW
Almost 60% of Australians have a low level of health literacy, according to the Australian Commission on Safety and Quality in Health Care. This means that only 40% of Australia's population can understand and follow health messages in the way they are presented, allowing them to make sound choices based on their understanding of the issues they may face. In addition, the barriers to health literacy may be even higher for people with lower levels of education and for people who speak a language other than English (LOTE) [1].
In September, 7 Good Reasons to Start Treatment NOW was launched. This online HIV resource has eye-catching images and clear messages for people with low literacy skills and people from culturally and linguistically diverse (CALD) backgrounds.
People with HIV, low literacy and from CALD backgrounds, generally view HIV treatments as complex and extremely difficult to understand. Health workers can often add to information overload, complexity and confusion of patients. The resource aims to demystify the complexity of HIV treatments by reducing people's fears about treatment while highlighting the importance of starting treatment early for a healthier life.
7 Reasons to Start Treatment Now was developed in collaboration with Positive Life NSW. It grew from a distinct absence of clear and simple HIV treatment information available for people with HIV and low literacy skills and/or people from CALD backgrounds.
"A resource was needed that conveyed information in a way that was easily understood," said Barbara Luisi, Manager of the MHAHS. "This ground breaking resource combines plain language with culturally appropriate images to help initiate patient discussions about the importance of starting treatment as soon as possible. It also addresses privacy and confidentiality, issues important to people from CALD backgrounds."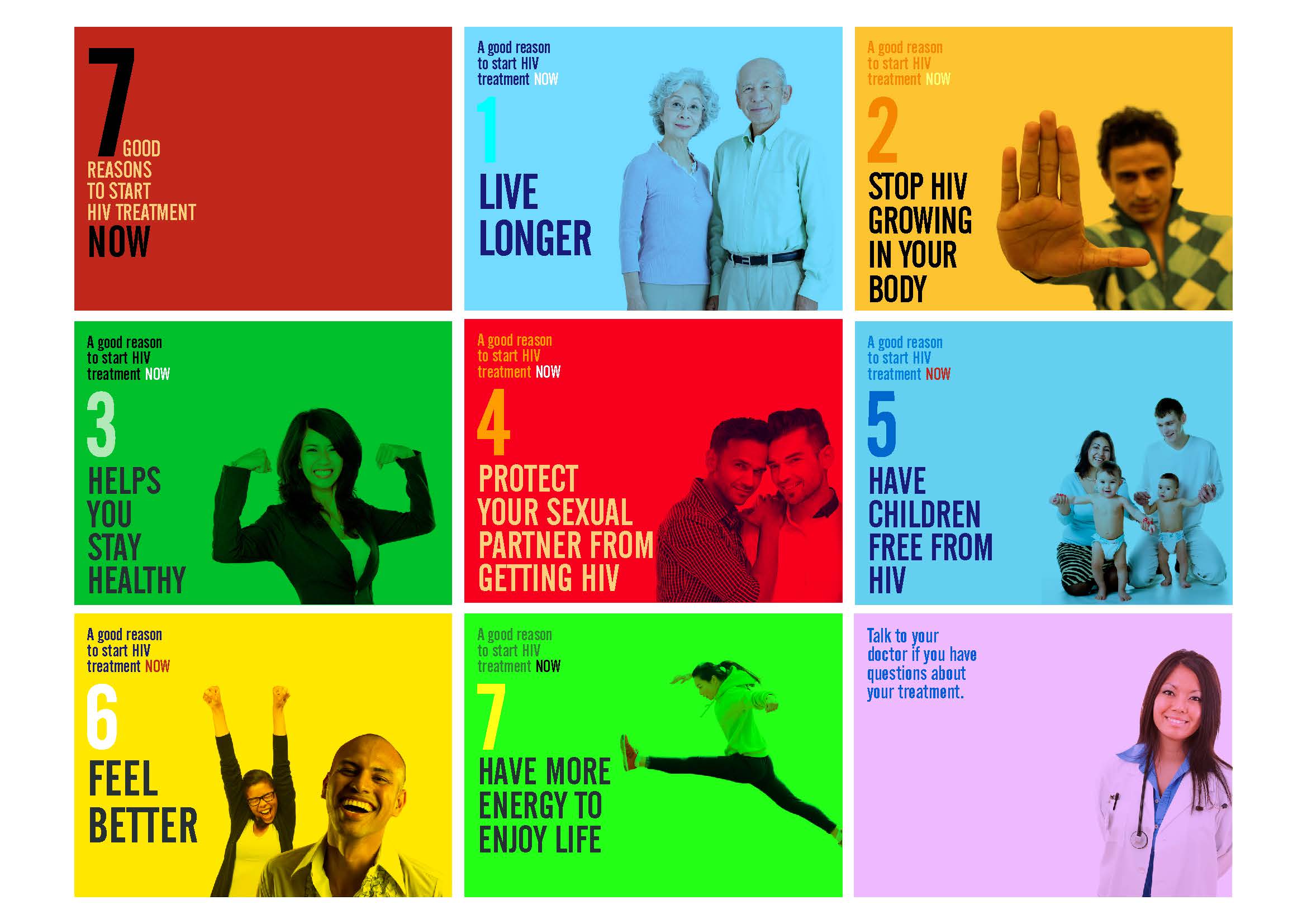 Craig Cooper, CEO of Positive Life, said people with low literacy skills, who may be also from CALD backgrounds, were more likely to start treatment late, with their health suffering as a result.
"Lack of information about the benefits of HIV treatment, that's easy to understand, negatively impacts on the health decisions of people with low literacy skills who are diagnosed with HIV," Craig Cooper said.
Consumers have been at the forefront of the development of the resource, which is a reflection of the ethos of the MHAHS and Positive Life NSW. Clients and co-workers were involved from the beginning, providing consumer knowledge and expertise to help demystify the complexity of HIV treatments and reduce fears. The text was kept as simple and direct as possible and real images were used to represent diversity.
7 Reasons to Start Treatment NOW has been promoted extensively through relevant agencies working directly with people from diverse backgrounds and was supported by ethnic media in priority languages. The resource is available for download in English and in seven priority languages.
1. Australian Commission on Safety and Quality in Health Care, National Statement