Members of the diverse communities across NSW are being urged to take action to test, treat and prevent hepatitis B.

Speaking ahead of the launch of Are you living with hepatitis B? Find Out. Get Tested campaign following focus group consultations, leaders from African, Arabic, Chinese, Korean and Vietnamese communities say the campaign provides an opportunity for communities to come together and take action against hepatitis B.
The community leaders said: "Hepatitis B is a serious liver infection and can cause serious health problems, including liver cancer. That's why it's important that our people take positive action and get tested, and if found to have hepatitis B, speak to their doctor about regular check-ups and treatment. These simple actions can save lives."
Figures released by National Centre show there are approximately 230,034 people living with long term hepatitis B in Australia in 2016 with about 83,812 living in NSW.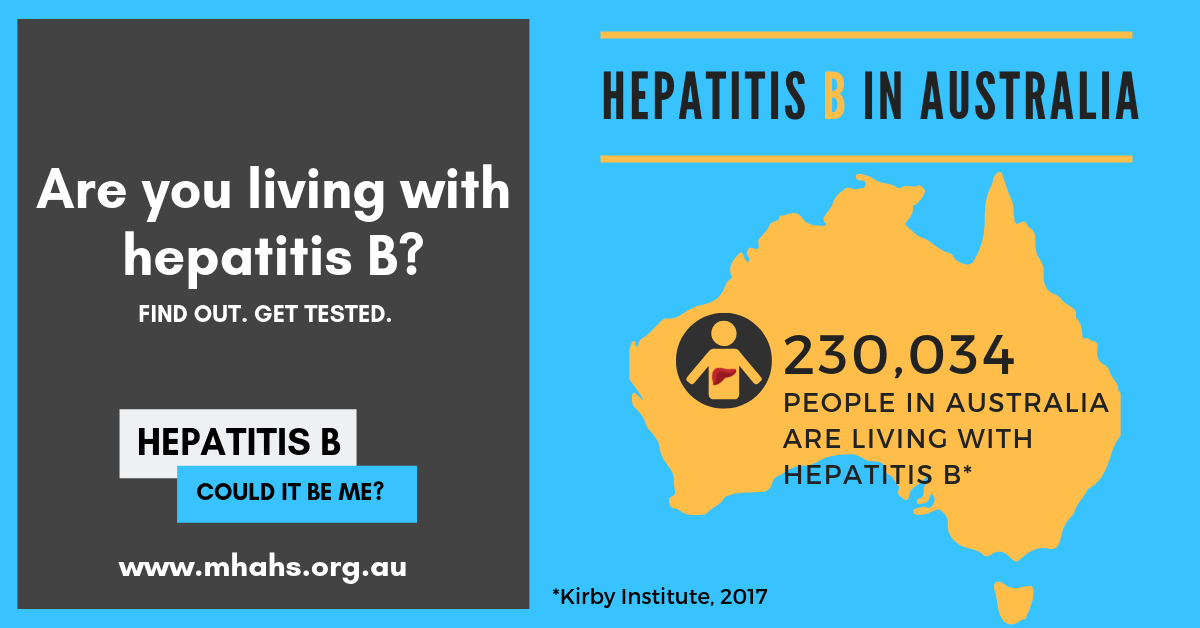 Chronic hepatitis B disproportionately affects people from culturally and linguistically diverse (CALD) backgrounds, particularly those born in regions where hepatitis B is common such as East and South-East Asia, the Pacific, the Middle East, Mediterranean and Africa.
The community leaders released a list of actions that each member of the community could take against hepatitis B:
• Acknowledge that hepatitis B is common in many diverse communities.
• Understand that chronic hepatitis B can cause serious liver damage, even liver cancer but has no symptoms.
• Know that the most common way hepatitis B is passed on is from mother-to-child at birth.
• Get tested for hepatitis B. If you have it, there are treatments that can prevent liver cancer.
• If you have hepatitis B, talk to your doctor about regular checks and treatment options.

The Are you living with hepatitis B? Find Out. Get Tested campaign is coordinated by the MHAHS and emphasizes hepatitis B testing and treatment.

Visit www.mhahs.org.au for more information on hepatitis B and resources related to the campaign.

END
For media interviews with community leaders, please call Sonam Paljor at 9515 1241 or email This email address is being protected from spambots. You need JavaScript enabled to view it..