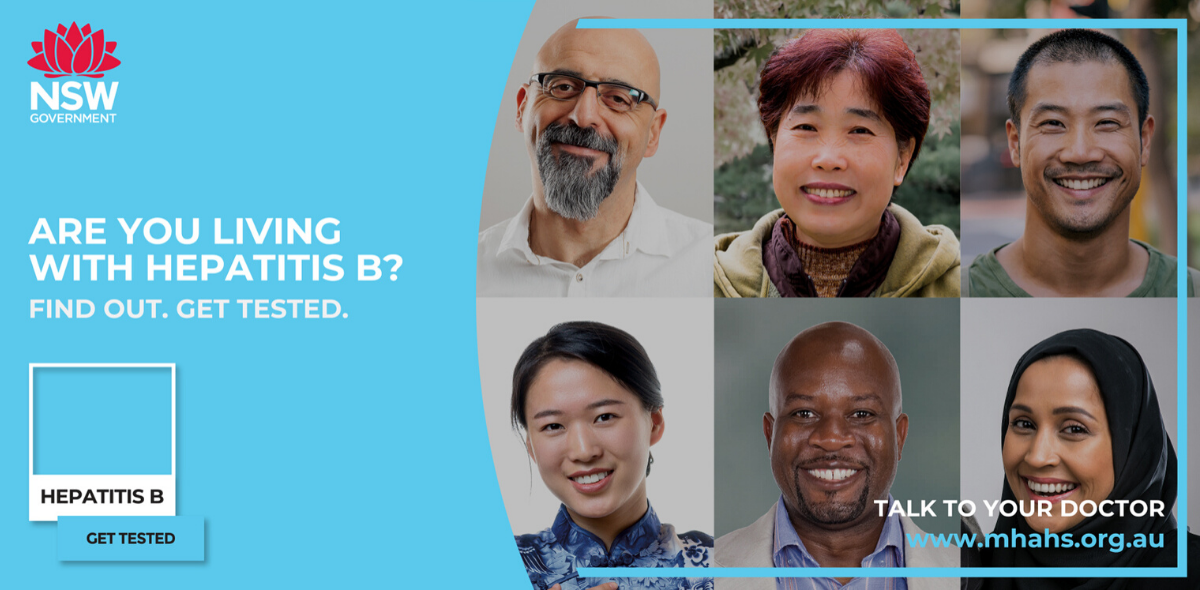 The Multicultural HIV and Hepatitis Service, in partnership with key community organisations have launched a campaign to encourage African, Arabic, Chinese, Korean and Vietnamese communities living in NSW to get tested for hepatitis B.
Hepatitis means inflammation of the liver. Hepatitis B is a common virus that causes damage to the liver. If left untreated, it can lead to liver cancer.
There were more than 230,034 people living with chronic (long term) hepatitis B in Australia in 2016 with about 83,812 living in NSW.
Funded by the NSW Ministry of Health, the
Do you have Hepatitis B? Find Out. Get tested.
campaign features multilingual print and digital resources developed in consultation with communities urging them to get tested for hepatitis B.
The campaign will run across key community print media and radio with promotions across relevant social media channels.
The Diversity Programs and Strategy Hub's Director, Barbara Luisi, said many people are unaware that they are living with hepatitis B.
"There are often no symptoms of hepatitis B, so it is important that people get tested before it's too late.

"However, effective treatments are available that reduce the risk of liver cancer. So getting tested could save your life.

"We are delighted for the opportunity to promote hepatitis B testing and treatment in our diverse communities," Ms Luisi said.
Trained bilingual Cultural Support Workers are available to deliver hepatitis B education sessions to community organisations and information resources are easily accessible from the MHAHS website.

Shona-speaking Cultural Support Worker, Lucy Mukoko hopes the campaign will increase awareness and understanding of hepatitis B.
"People may not understand the potential risks of delaying testing and treatment. The campaign will empower our community to talk to their doctor and their families about hepatitis B and liver cancer."

"Do not let hepatitis B threaten the wellbeing of your family and community. Talk to your doctor and ask a for hepatitis B test today."
The campaign released four key points to tackle hepatitis B among diverse communities:
People from diverse communities should talk to their doctor and ask if they are at risk of having chronic hepatitis B. All conversations with your doctor remain private in Australia.
The only way to know if you have chronic hepatitis B is by having a specific blood test.
Hepatitis B is common in many diverse communities, although most remain unaware and do not have any symptoms.
Effective treatments are available that control the hepatitis B virus and reduce liver damage and the risk of liver cancer.
Visit Are you living with hepatitis B? Find out. Get tested. campaign page.

--- END ---

For radio interviews, please contact Sonam Paljor on 9515 1234 or email This email address is being protected from spambots. You need JavaScript enabled to view it.