Details
Free HIV home test to increase HIV testing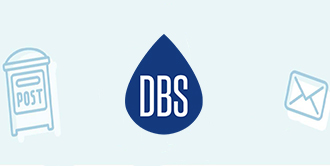 People at higher-risk of HIV across NSW can now order a free home testing kit online. The HIV home testing kit called Dried Blood Spot HIV Test, or DBS for short, allows you to order a self-sampling kit online, take your own sample in the privacy of your own home and send it to a laboratory for testing. You do not need to go to a clinic or doctor to do this test. Making testing easier gives more people the chance to get early treatment for HIV and to live a long and healthy life.
Details
Hep B. Could it be me? Ask. Test. Treat.

Hepatitis B testing and treatment posters are now available in Arabic, Chinese, Korean and Vietnamese. You can order free copies by downloading an order form from this site, or go to this page to print copies of the posters directly from our website.
The new hepatitis B awareness posters highlight the importance of testing, monitoring and treating hepatitis B, which is particularly important for our culturally and linguistically diverse communities. The majority of the 239, 167 people living with chronic hepatitis B in Australia were born in regions of the world where the virus is common, so it is vital that information about hepatitis B is shared in culturally effective ways throughout our communities.