A brief Q&A with Dr Jo Cochrane, Acting Manager of the NSW TB Program reveals how TB and HIV care can have mutual benefits in the community. #UnitetoEndTB
Can you tell us a little about your job as a manager of the NSW TB Program?
It varies! I work with clinics to make sure we collect reliable data on TB. (TB is a notifiable disease - which means all positive TB diagnoses must be reported). This in turn helps us direct services where they are most needed. I am also involved in developing public health policies on TB based on the best evidence.
Why is TB still a concern in the community today?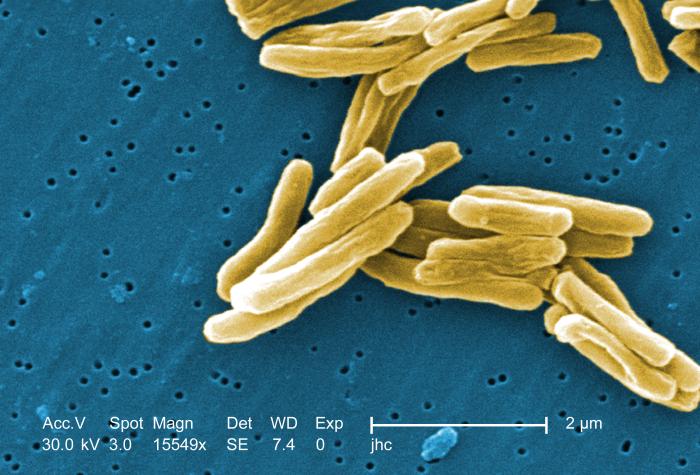 It's a global disease. The World Health Organisation (WHO) report that in 2014, 9.6 million people fell ill with TB and 1.5 million died from the disease. Although Australia has low rates of TB compared to many other places, we need to continue our vigilance to maintain and reduce the risk of TB in Australia and support TB programs elsewhere in the world.
Who is at risk of being exposed to TB and how is it transmitted? How do TB and HIV affect each other?
When people with TB in their lungs or throat cough, sneeze, or even talk, the germs that cause TB may be spread into the air. If another person breathes in these germs there is a chance they will become infected. Most people who have been exposed to TB will never develop disease, but have what is called 'latent' infection which has no symptoms and can't be caught by other people. This may develop into 'active' infection in some circumstances, such as when our body's defence system "immunity" gets low due to HIV infection.
TB can affect anyone. People with HIV are particularly vulnerable. It's important everyone diagnosed with HIV has a simple test to rule out latent TB infection and everyone with TB has an HIV test.
Are people from culturally and linguistically diverse communities at risk of TB?
Yes. If they have come from or have lived in a country with a high TB burden for more than 3 months. This includes regions such as South East Asia, the Pacific, parts of Africa and South America.
This world TB Day calls for unity and working more closely with marginalised communities. What are your most pressing concerns in the way TB is being addressed today and what developments would you like to see?
All sectors must continue to reach out to all those at risk of TB including marginalised people. It would be great to see the myths and stigma associated with TB disappear.
Any closing remarks to share with the public?
In 2016 both TB and HIV can be effectively treated. In NSW treatment for TB and HIV are provided free with full patient privacy and confidentiality.